Get Your Exhibit Noticed at a Fraction of The Cost by Renting From Alusett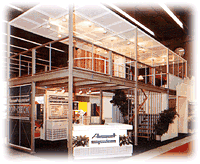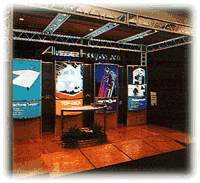 Alusett System offers rental options to meet the most discriminating budgets.
A Topdeck two story exhibit provides great cost savings yet doubles the exhibit space. Rent the structure and create a custom look with cladding and your own graphics. Set up is fast and easy. No need for forklifts or special equipment.
Create a bold new look with rental Metroline truss girders and the Jumbo octagonal. Add special lighting effects using the Metroline light track profile. Hang signs or company ID for greater visibility. Or, use a perimeter to accent a custom exhibit.
Rental offers the option to create a design from show to show with the support of the Alusett Network.
August 11th, 2022