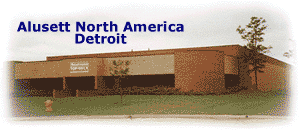 Alusett offers exhibit, interior design project and display planners, the most technologically advanced, most innovative modular structural display systems available.
The Alusett aluminum structural system has been used worldwide for over 34 years in trade show exhibits, commercial interiors, store fixtures, and museums.
Top Deck Systems, Inc. has been producing the Alusett System in North, Central and Latin America since 1990 and has a substantial distribution network to meet the needs of customers internationally.
Alusett's research and development ensures continuous improvements in existing products and timely introduction of new features.
Our fully stocked warehouse provides quick order turn around. A worldwide network of distributors provides complete inventory and the finest service.
Customers can feel confident that they can count on an Alusett builder in most parts of the world.
Contact us for a free quote by clicking the link below and filling out your information:
August 11th, 2022