Museums Displays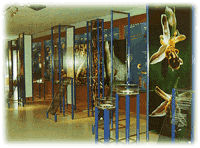 Showcase your best pieces with Alusett System. When planning your museum exhibits, galleries, showcases or museum shops, consider Alusett for the quality and reliability that has been proven many times worldwide.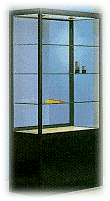 Designing with Alusett System is a cost effective way to create exhibits that will capture the attention of your audience. The aluminumcomponents are lightweight and modular, easily assembled with only an allen key. From a permanent setting to a travelling exhibit, Alusett provides flexibility with attention to detail. And, you can add to your exhibit in the future or reconfigure your design with the same components.
The variety of shapes and sizes are complemented with a full range of accessories, allowing unlimited design capabilities. Choose from the standard matte aluminum finish or custom anodized colors or an array of powdercoated colors.
August 11th, 2022